Galaxy S III rooted already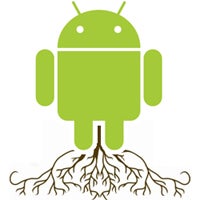 Ugh, we know, finally! Right? How long does someone have to wait to get root around here… oh, the device is not out yet? While this isn't the first device we've seen
rooted before its actual release
, there is some other interesting news that accompanies this achievement.
Over at XDA (where else really?) developer Chainfire has announced that he has already come up with a way to root the
Samsung Galaxy S III
. Unfortunately he is not able to share the "insecure" kernel because of concerns that it is traceable back to the individual that leaked it to him.
For those that are well versed in modifications, you'll be interested to learn that opposed to the zImage Samsung has used for the
Galaxy S
,
Galaxy S II
, and
Galaxy Note
, this time around, it has decided to use the standard boot.img format. Chainfire also points out that the Galaxy S III uses a recovery partition, so recoveries can be flashed separately from the kernel.
He concludes his post by sending some slightly backhanded kudos to Samsung by saying, "Now, everybody say thanks to Samsung! I don't always agree with them, but so far they have been the first and IMHO still are the only high-end Android OEM who aren't complete [expletive] in the unlock department!"