HTC One X gets SuperBoot root well before official release
6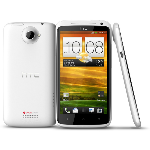 It is always interesting to see just how quickly someone from the mod community can root a device once it has been released, but this time, we've got news of a rooted device that hasn't been released and won't be for another few weeks at the least.
The HTC One X has been rooted, and it isn't expected to be released until early April. The exploit was found by Android modder extraordinaire Paul O'Brien, founder of MoDaCo. The root method isn't the super simple one-click that we often hope for, but with at least 3 weeks to work on it, there's a fair chance Paul will have that working by the time the One X hits the market.
As is, it's still a relatively easy Superboot image. If you happen to have a One X, you can download the img file now, or if you know you're going to get the One X (since it is a
beautiful looking device
), you can always save it for later.