A Galaxy Fold supplier tips being contracted by Huawei and Xiaomi as well
1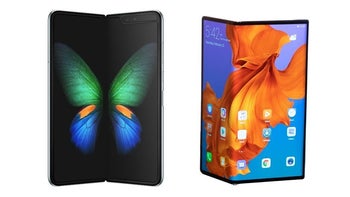 Samsung is looking for ways to quickly expand the foldable phones ecosphere once it launches its own
Galaxy Fold
later this summer. One of these is to supply flexible OLED panels aimed for bendable handsets to those Chinese manufacturers that are also planning to release such devices, like Oppo or Xiaomi. Not Huawei, though, as that one is too much of a direct competitor with its expensive and excellent, at least on paper,
Mate X
.
Samsung Display reportedly fronted samples of potential folder panels to Oppo and Xiaomi in China as far back as last year. It is so certain that it will deliver a superior product, albeit at a higher price than Xiaomi or Oppo, that it is willing to supply its exclusive panels to these manufacturers, in order to quickly grow the notion of bendable phones in the customers' heads. A
It will be very interesting to watch how this market strategy pans out and we will only have a notion once Xiaomi launches its own foldable handset. As if to reiterate that foldable phones have a future and the industry will only be growing from now on, one Galaxy Fold component suppliers, Segyung Hitech,
confirmed
that it will start shipping its decorative films not only to Samsung but to Huawei and Xiaomi as well.
"
We'll be supplying decoration film to Xiaomi's smartphones in the latter half of this year
," they mentioned, while the deal with Huawei is for handsets it will be releasing next year. Segyung's film makes possible all those exclusive colors, gradient and "holographic" rear side designs on the relatively cheap, and it has invested in a dedicated line geared towards bendy handsets. We can't wait to see if Xiaomi's foldable handset will manage to give the Galaxy Fold a run for its money, as it's reasonable to expect it to land at a much cheaper price tag.