Froyo update for AT&T's version of the Dell Streak is shelved until next year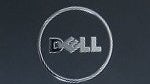 AT&T customers who happened to call the Dell Streak their device of choice aren't going to be too pleased with the latest ill-fated information to befallen the tablet-like gadget.
Just when news about
Froyo coming to the Dell Streak
started to pour out recently, AT&T customers were probably singing with joy about the imminent update expected to roll out shortly. However, it now appears as though that it's not happening, and instead, it's going to be delayed until next year.
More specifically, there was an internal email that points to the
"week of January 12th"
when the Android 2.2 Froyo update is believed to arrive. Now this delay will only affect the AT&T locked versions of the Dell Streak;
not
the unlocked models.
Unfortunately, there was no indication as to why the update is being delayed, but at least it's still coming. With a the temperatures continuing to drop as we head into the heart of December, AT&T Dell Streak owners are in for a frigid wait time.
via
StreakSmart