FreedomPop's first smartphone isn't free, but is close enough
4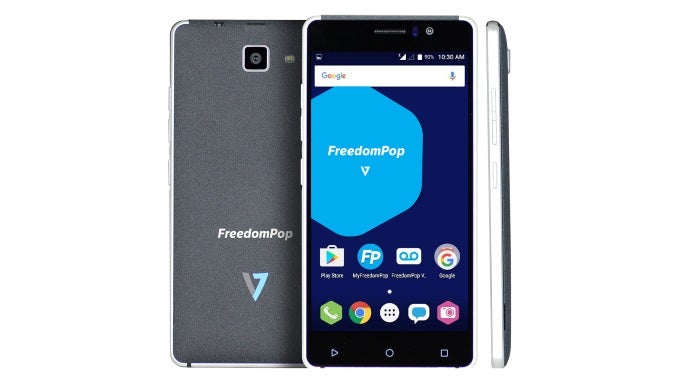 You may remember FreedomPop as the free-to-use mobile network, but the company has been expanding its operations for some time now. After
getting into the refurbished smartphone market
last year, FreedomPop has now announced it will be releasing a device of its own, called the V7, and will sell it for a measly £59 ($72).
Considering its price, the phone is pretty good specs-wise, even if it's a far cry from most serious contenders on the market. It features a Snapdragon 210 processor and a 5-inch 720p display, along with 1 GB of RAM and 16 GB internal storage. Its rear shooter has a 16 MP sensor with autofocus and an LED flash. While the company hasn't publicly stated the phone's original manufacturer, it appears the device is a slightly tweaked version of a little-known smartphone called the V7 Zyro. Along with the shared name, that device has exactly the same specs, which include Android 6.0 Marshmallow and a 2100 mAh battery, and also looks exactly the same, save for the switched placement of the Back and Recents buttons.
The version offered by FreedomPop, however, retails for much less, as the V7 Zyro has a £99 ($122) price tag. The FreedomPop V7 also features two Sim card slots, and is also not locked to the network, which is famous for
its free-to-use mobile plan
. The device can be bought from the company's FreedomShop on a first come first serve basis, but is restricted to the UK and Spain for now.