Foursquare: Up to 15 million Apple iPhone 6s, Apple iPhone 6s Plus units will sell this weekend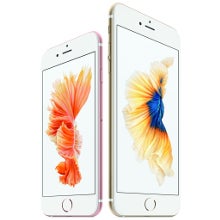 According to estimates from Foursquare, Apple will sell 13 million to 15 million
Apple iPhone 6s
and
Apple iPhone 6s Plus
units during this launch weekend. That compares to the 10 million units of the
Apple iPhone 6
and
Apple iPhone 6 Plus
that were sold during last year's launch weekend. There was some concern that with New York City responsible for three of the four top selling locations in the U.S. during last year's launch weekend, the visit to the Big Apple by Pope Francis could disrupt iPhone sales. But Foursquare says that Apple iPhone fans should not worry about any issues pertaining to the Pope's visit.
Last year's opening weekend of sales was led by the Apple Store on Market Street in San Francisco. After that location, it was all New York as Apple Stores at Fifth Avenue, West 14th Street and Soho rang up the
iPhone 6
and
iPhone 6 Plus
in big numbers. Sales this weekend are expected to be outstanding. According to Foursquare COO Jeff Glueck, iPhone purchases from Friday through Sunday will rise 360% from the number sold over the last 12 weeks.
Overseas,
pre-orders from China have been strong
and one analyst, FBR's Daniel Ives, expects 77 million iPhones to be sold during the current quarter, which ends in December and includes the holiday shopping season. Last year,
Apple sold a record 74.5 million units during the same period
, a record that Ives expects will be broken this year. While the larger screens on the iPhone 6 and iPhone 6 Plus drove sales in 2014, the 3D Touch feature, the improved cameras, and the new Rose Gold color all should drive sales higher this year.
Thanks for the tip!
source:
NYPost