Apple iPhone 6s Plus in Rose Gold is the early favorite; demand for new models is strong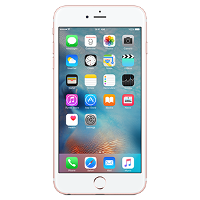 With
pre-orders for the new Apple iPhone 6s and Apple iPhone 6s Plus starting on Saturday
, it looks like the public just adores that new Rose Gold color option. According to a website that keeps track of estimated delivery times from various sites in different countries, the Rose Gold
Apple iPhone 6s Plus
is now shipping in 3 to 4 weeks in many markets.
For example, in the U.S. the Rose Gold
iPhone 6s Plus
is shipping in 3 to 4 weeks for T-Mobile customers in 16GB, 64GB and 128GB versions. At AT&T and Verizon, 3 to 4 weeks is how long it will take for your 64GB or 128GB Rose Gold
iPhone 6s
Plus to ship. All other iPhone 6s Plus models ordered from a U.S. carrier will take 2 to 3 weeks to ship. That includes all Rose Gold versions from Sprint.
If you're looking for the smaller-screened
Apple iPhone 6s
, you are in good shape. For the most part, every color in every storage option will ship September 25th, the original launch date. The only iPhone 6s models that have a delay among major U.S. carriers are the Verizon branded 64GB/128GB variants in Rose Gold. Those will ship in 2 to 3 weeks.
In China, all iPhone 6s Plus models will ship in 3 to 4 weeks and all iPhone 6s units will be in transit in 2 to 3 weeks. Based on shipping dates, the Rose Gold iPhone 6s Plus is also under heavy demand away from the U.S.
source:
iPhone-inventory-blogspot.uk
via
AppleInsider