Fortnite performance on iPhone and iPad is terrible, but Epic Games promises a fix
49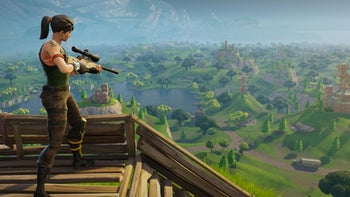 If you've played
Fortnite
on an iPhone or iPad, you probably have quite a few bad things to say about how it performs. Unfortunately, that's a very old issue that the folks over at Epic Games haven't been able to address yet.
Luckily, the bad news stops here, as
Epic Games
has just announced that it has managed to fix all issues related to how Fortnite performs on iOS. The developer confirmed an update will be rolled out in the coming days to all iOS devices, which should address all performance problems.
We know that iOS performance is in a rough state, but we want to let you know that we've fixed the issues and are working on getting a patch out as soon as possible. We know you're eager to get started on those High Stakes Challenges and try out the Getaway LTM. We'll let you know as soon as we have an update for when the patch will go live.
The announcement was made earlier today, but no other official statements regarding the availability of the patch have been issued after that, which means it's not yet ready for prime time. Still, this is probably a matter of days rather than weeks, so be patient if you're a
Fortnite
addict.