Here is a 5-minute Fortnite video showing gameplay on Android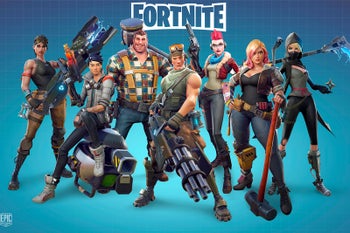 From what we've been able to learn in the last month, it's pretty clear that Fortnite for Android won't be available to everyone at launch. Moreover, the game might not even be distributed through Google's Play Store, as Fortnite developer Epic Games confirmed it rather
provide the download links from its own website
.
Despite the fact that
Fortnite will be exclusively available
on the
Samsung Galaxy Note 9
for a number of months, that doesn't mean it's not compatible with other Android smartphones. It's just that Epic Games seems to have partnered with Samsung to make the game available on the Note 9 only.
However, the folks over at XDA Developers managed to download the game's installer APK and load it up on a
Samsung Galaxy S9+
after bypassing the Fortnite's authentication requirements. They've also been kind enough to record a 5-minute gameplay session to show us how well Fortnite runs on one of Samsung's flagships.
What you see in the video was run at "Epic" graphics quality, but some additional tweaking in the Samsung Game Tuner was made as well to further increase the resolution and performance. Suffice to say, it looks like Fortnite looks and runs flawlessly on the
Galaxy S9+
, but for those with not so powerful devices, lower graphics settings should probably be used for a smooth gameplay experience.