For a limited time T-Mobile offers "Buy one, get second half-off" deal on certain models (UPDATE)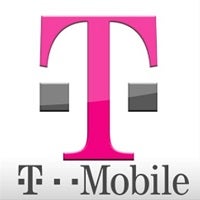 If you're a T-Mobile subscriber, or looking to become one, the nation's third largest carrier has a special deal on certain Samsung or LG handsets. Starting today, purchase one of the handsets listed below, and get a second one half price. The deal is available at T-Mobile stores or online. The handsets include the
Samsung Galaxy S6
,
Samsung Galaxy Note 5
,
Samsung Galaxy S6 edge
,
Samsung Galaxy S6 edge+
,
LG G4
and the
LG V10
.
UPDATE:
While it is hard to find on T-Mobile's website (it is listed under FAQs), all versions of the
Apple iPhone 6s
,
Apple iPhone 6s Plus
,
Apple iPhone 6
and
Apple iPhone 6 Plus
are also eligible for this deal.
The deal is available to those purchasing one of these handsets using an Equipment Installment Plan or paying full price. Since it is being made available for a limited time, you can't procrastinate or else you will end up missing the whole deal. If you're looking for a new handset and want to surprise your significant other, or your kid, this is a great offer. In addition, T-Mobile says that costs and upgrade restrictions are why 70% of families don't upgrade everyone's phone at the same time.
The 32GB Samsung Galaxy S6 is priced at $579.99, or $0 down and $24.17 over 24 months. The 32GB Samsung Galaxy S6
edge
has a purchase price of $679.99. Well-qualified buyers can put $0 down with monthly payments of $28.34 over 24 months. The 32GB Samsung Galaxy S6 edge+ will cost $779.99, or you can put $59.99 down and pay $30 over 24 months. Lastly, you can buy the 32GB Samsung Galaxy Note 5 outright for $699.99. The EIP will require a down payment of $0 and $29.17 a month over 24 months.
If you buy any of these, you can get a second unit for half price. This deal also is being offered for LG's current flagship, the LG G4. The latter happens to be on sale for $399.99. Or, you can put $0 down and pay just $16.67 over 24 months. Even before getting half-off on a second unit, you are saving nearly $200 on the phone. The LG V10 has a full retail price of $599.99, or those selecting to go with the EIP can pay $25 over 24 months.
Why is T-Mobile offering this deal on these particular handsets? Because both Samsung and LG are expected to introduce their new flagship models on February 21st. In Sammy's case, we are talking about the
Samsung Galaxy S7
and the
Samsung Galaxy S7 edge
. Its countrymate should be
unveiling the LG G5 on the same day
. T-Mobile is hoping to lighten up on its inventories of the handsets that are included in the deal before their sequels start requiring shelf space.
source: T-Mobile