Foldable phones are a risky venture, but here's why Samsung and other tech giants are trying their luck
6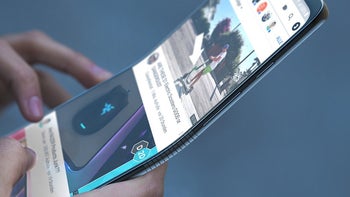 The global smartphone market is in a good shape. Sure, we've seen reports of
declining shipments
and
oversaturation in the US
, but the reality is that Apple, Samsung, Huawei, and other top companies are still raking it in.
Why? Two words: profit margins. You don't have to be a tech aficionado to notice the increased prices of high-end models over the last couple of years, as even casual consumers are painfully aware that they are paying more for new handsets than ever before. So why are we hearing that the big players are in such a rush to take a risk and introduce foldable phones as fast as possible to the market?
Well, according to US display market research company
DSCC
, global shipments for foldable phones could reach as much as 53 million units annually in less than 5 years time. And, as the table below shows, that amounts to a lot of extra revenue - around $6.7 billion for the smartphone market alone in the year 2022.
DSCC predicts that things will start out slowly in 2019, as the first foldable models (most likely introduced by Samsung and Huawei) will reach about 3.1 million shipments. However, the report states that things are expected to take a skyrocketing turn from there on:
After 2019, growth will accelerate as shown in Figures 1 and 2 as costs and prices fall, availability improves and competition increases, enabling foldable displays to expand into tablets, notebook PCs and other market segments. By 2022, DSCC sees the foldable market for all applications at 63M units.
The first foldable phones to come with 7.3" and 7.7" screens?
During the 9 months it took to compile the report, the display researcher has apparently met with many brands and panel suppliers, discussing their roadmaps and long-term vision for foldable devices. The paper has pages dedicated to discussions with companies like Apple, Samsung, Huawei, LG Display, and Visionox.
While it still might be too early to talk about possible display sizes for these future handsets, a further dive into the contents of the report hints that we could see models with 7.3-inch (2960 x 1440) and 7.7-inch (2960 x 2960) screens in the beginning. The upcoming
Samsung Galaxy F
foldable phone is rumored to sport 7.3 inches of screen real estate, so make of that what you will.
All things considered, going foldable is still a high-risk gamble
While the possibility of pioneering the "next big thing" in mobile technology certainly sounds alluring, investing heavily in foldable phones is undoubtedly a perilous undertaking. Having a compact phone that can unfold into a tablet-like device is a neat idea, but the end-price of these gadgets might prove to be a stumbling block to consumers, at least in the beginning.
It is speculated that Samsung's first foldable offering will cost between $1,800 and $2,000. These figures almost make Apple's latest
iPhone XS and XS Max
models look like mid-range offerings in terms of price. A handset with such a large display will be appealing to businessmen and gamers with deep pockets, but will the Galaxy F and its foldable counterparts offer enough unique features and functionalities to convince the average consumer? It remains to be seen, but fortunately, we won't have to wait that long to find out.
What's your opinion on foldable phones? Do you see yourself buying one next year or will you bide your time and see if it's truly worthy of your money and attention? Let us know in the comments below!
Recommended Stories