Fitbit debuts Summer Sale, offers discounts on multiple smartwatches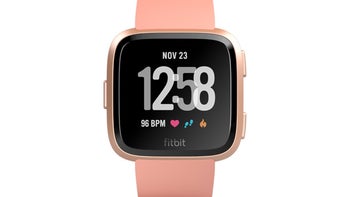 Fitbit is running a sale on its US website, so if you're looking for a smartwatch, now would be a good time to check out these deals. Although you won't be saving that much, every wearable device included in the sale is getting at least a 15% discount.
Besides offering discounts on many of its wearable devices, Fitbit also announced that every customer who purchase anything from the website that's worth at least $50, will get free 2-day shipping with code
SPLASH
.
Fitbit's summer sale will end on July 30, so there's plenty of time to decide whether or not it's worth getting a smartwatch this month. Speaking of which, here are all the Fitbit smartwatches and fitness trackers discounted during the sale:
Fitbit Versa - $170 (usually $200)
Fitbit Versa Special Edition - $200 (usually $230)
Fitbit Charge 3 Special Edition - $140 (usually $170)
Fitbit Charge 3 - $120 (usually $150)
Fitbit Ionic - $200 (usually $250)
Fitbit Ionic: adidas edition - $230 (usually $280)
If you decide to buy any of the wearables mentioned above, don't forget to use the free 2-day shipping code since all qualify for the offer.