First promo video for the Nokia Lumia 928 is released
99+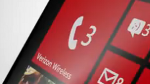 Now that the
Nokia Lumia 928
is being launched via Verizon on May 16th with a PureView camera sensor that takes great pictures in low-light conditions, what other features are on the phone? Nokia has already launched its
first promo video
for the device and let's get the the camera out of the way first. We've already shown you
the amazing stability of the OIS on the phone
. When it was attached to a remote control copter, the phone filmed as though it was in the hands of a surgeon performing a life-saving operation. So of course, the promotional video shows how the Nokia Lumia 928 allows you to take pictures and videos free of blurring, even in low-light conditions.
Other features touted by the promo include the "advanced speakers" on the device that allow you to rock out. The Nokia Lumia 928 will let you create a perfect panoramic photo by following the fool-proof instructions. Editing your pictures allows you to easily share them with friends and family while Smart Shoot eliminates closed eyes, sneezes, yawns and lets you use the best face for each subject in your picture. The feature even allows you to
remove objects
that you don't want in the shot. HERE City Lens uses Augmented Reality so that you can see what is actually all around you, while HERE Drive gets you from point A to point B with the fastest route.
We've already had a chance to show off
how well the microphone works on the device
during a loud subway ride, and the Nokia Lumia 928 is not only enabled with NFC, it can be charged wirelessly. The device is $99.99 with a signed two-year pact and Verizon is giving away
$25 of credit
for the Windows Phone Store with each purchase.
source:
Nokia
via
MyNokiaBlog