First come, first served basis with AT&T's WP7 handsets; no pre-orders available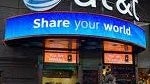 Seeing that Windows Phone 7 is seeing such a
huge success over in Europe
, it would make you wonder if US wireless carriers will be ready to anticipate the rush of demand for handsets running Microsoft's latest mobile platform. With so many handsets nowadays being treated with the pre-order process, one would only have to assume that the same thing would be done for AT&T's upcoming trio of Windows Phone 7 smartphones.
Less than four days left until the day, there are probably people out there already planning their agenda for that special day. However, it seems as though AT&T will not be offering any pre-orders on any of their upcoming devices and will simply resort to a first come, first served basis.
So if you were thinking of possibly bypassing any lines for launch day, you'd better think quick because the case is not so with AT&T stores. If you are indeed planning to pick one up, just be sure to give yourself plenty of time in order to guarantee yourself a unit.
source:
Twitter
via
IntoMobile
Recommended Stories