BlackBerry Z10 pictured wearing Verizon branding
40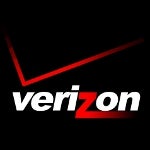 For the first time since all of those BlackBerry 10 pictures started to leak, we finally have a picture of a unit wearing a carrier branding. The photo shows two
BlackBerryZ10
models sandwiching an Apple iPhone and the 'Berry at the left of the picture has the Verizon logo on the top corner. While the BlackBerry Z10 to the right does not display a logo, it could be a unit running on AT&T's network.
Verizon
and another for
AT&T
. And while that is obviously good news for customers of both carriers who are dying to get their hands on the phone, there is even better news. According to the gentleman entrusted with these two Z10s, the screen is great, the phone has a great build quality, and the browser is as fast as the one on your desktop computer. It also supports Flash. Users will be able to set up two profiles, one for work and the other for play. There is integration with Evernote, and BlackBerry App World now resembles the Google Play Store. And for you long time BlackBerry users, here's a big treat. The phone takes less than a minute to boot up.
The anticipation is so thick, you can cut it with a knife. Even those who swore that they would never buy a BlackBerry again are eagerly anticipating the
January 30th introduction
of BlackBerry 10.
source:
BusinessInsider