Analyst says Apple will not use Fingerprint On Display in 2019; Android use of the feature to grow
45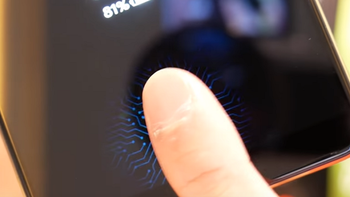 TFI International analyst Ming-Chi Kuo is known for his prescient calls on Apple devices. Today, Kuo sent out a new research note to clients that focuses on the possibility of Apple including Fingerprint On Display (FOD) with future iPhone models. The analyst says that Apple is not working on adding this technology to next year's iPhone handsets, and doesn't seem to be interested at all in this feature at the moment.
According to Kuo, Apple feels that consumer response to Face ID has been positive enough for Apple to continue to use its facial recognition system in lieu of Touch ID. The analyst believes that Apple wants to see how Android users respond to Fingerprint On Display before considering it for iOS flavored devices. For example, Kuo agrees with those who expect to see the in-screen biometric reader employed on the
Samsung Galaxy S10
and
Galaxy S10+
. The latter two devices will reportedly be launched early next year.
Thanks to the growing use of Fingerprint On Display that he sees on Android models, Kuo predicts that use of the technology will soar 500% in 2019. He adds that the next step for FOD will be the use of whole-screen sensing, which will allow users to have their fingerprints read from any spot on the display. Currently, phones with FOD capabilities require the user to tap his/her finger on a specific part of the screen in order to read a fingerprint.