Final Fantasy III now finally on Android, asks for a fantastic $15.99 price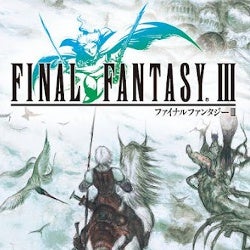 Final Fantasy III is now finally on Google Play and all those caring about the port of the classic role-playing console game are getting breath-taking visuals and story in exchange for that fantastic price of $15.99.
The Final Fantasy series made their debut back in 1987, going through more than a dozen remakes. For a game with a 25-year history, there's definitely plenty of reasons why you might want to spend those 16 bucks. First and foremost, though, are the gorgeous graphics. The game is nicely ported to Android with spacious, good for touch controls.
The game has actually been available on the Android platform for quite a while now, but weirdly in Japanese only. This new releases fixes that and makes the game available to English speaking gamers across the globe.
Final Fantasy III works on all devices sporting Android 2.2 Froyo or higher, and definitely provides plenty of game time as well.
via
Android Authority