What's the main reason you would buy the AirPods 2 generation for? (results)
26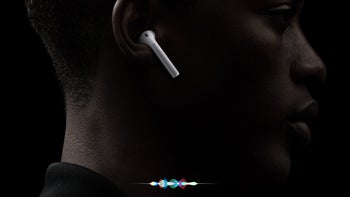 We've been waiting for two and a half years, but Apple finally decided that the true wireless earbuds competition is starting to catch up, and released the second generation of its venerable
AirPods
.
While you won't be able to have them delivered before Monday rolls in, as they are available for pre-order right now, but will ship for a March 25 delivery, we already know the new features they bring to the table. After 544 excruciating days of wait, we can finally say that we know when the AirPods Wireless Charging Case will launch, for instance.
It was announced back in September 12, 2017, together with Apple's unicorn of an AirPower Qi charger and will now be offered in a package deal with the 2nd-gen AirPods for $199. Well, that exact package has now slipped to an April delivery, but hopefully, the supply will be normalized soon.
That's not the only thing Apple had in mind, though. The new H1 chip provides faster, more reliable Bluetooth connection, although Apple doesn't specify whether it meets or exceeds the 5.0 standard. The H1 is less power-hungry, too, and adds an extra hour to your talk times with the wireless buds,
compared to the OG AirPods
.
When we add the introduction of always-on voice control with the "Hey, Siri" command, the AirPods update is sure to spark some interest, even in those who are currently rocking its predecessor. This is why we wanted to ask you what would be the main reason you would buy the AirPods 2nd gen. for, give us your thoughts in the comments.