Father's Day 2017 gift guide: what to buy to show your dad you care
5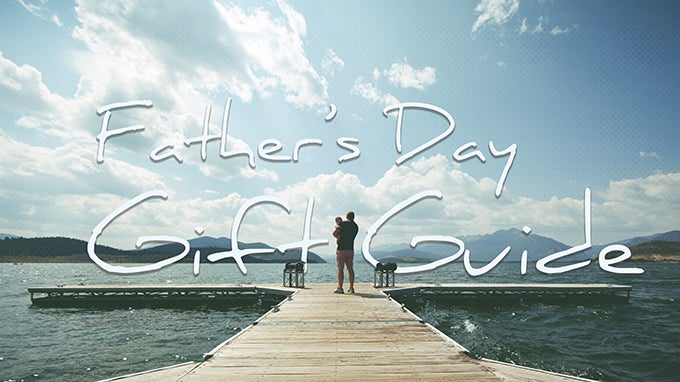 Father's Day, as Wikipedia puts it, is "a celebration honoring fathers and celebrating fatherhood, paternal bonds, and the influence of fathers in society." Which is really just a fancy way of saying it's a holiday designed to show our fathers we care. And what better way to do that than by
indulging into unhinged consumerism
buying your dad a gift?
And since the day itself – Sunday, June 18 – is fast approaching, it's about time you stopped procrastinating and actually bought that present. But if you're like most people, there's a fair chance you still have no idea what exactly to get. Thankfully for you, PhoneArena is on the case, and we're full of suggestions that will hopefully help you make the correct choice. So grab your wallets and get ready to go buy some dadpropriate gifts.
Side note: this list is intentionally devoid of smartphone suggestions, as we already have a dedicated story featuring the best smartphones you can buy right now. So if you're looking to buy your father something a tad pricier, make sure you check it out as well.


Idea #1: A wearable
If you think smartwatches and fitness trackers are for young people only, well, think again – even the simplest wearable could improve someone's quality of life, thanks to the huge number of features they offer nowadays: step counting, sleep tracking, calorie counting, and so much more. Plus, the ones with screens can be customized to one's liking, so the more fashion-conscious dads out there will be happy to personalize their device's looks, both inside and out.
Apple Watch Series 2
Price: $269 and up
It should surprise no one to know that the Apple Watch is one of the most popular smartwatches out there: it offers good looks, great software, and also has that sweet Apple brand recognition. The Series 2 is currently the best Watch model, thanks to its better internals, water resistance, and the addition of GPS tracking. Plus, there's a ton of strap options available on the market, as well as a couple of special edition Apple Watch models – so there's a choice for potentially every dad out there.
Huawei Watch 2
Price: $299
But if your dad isn't tied to the Apple ecosystem, an Android-powered watch is the logical best choice. Right now, the best of the bunch seems to be the Huawei Watch 2. It isn't perfect, of course, but it's got that classic dad look down to a T, and is also compatible with standard 20 mm bands. Android Wear is also an ever-improving piece of software, so sporty dads may find the detailed fitness tracking a welcome addition.
Idea #2: A smartphone case
Most people like their smartphone enough to be willing to sacrifice its looks in order to protect it from accidental drops. In come phone cases, ready to save the day! But rather than limit ourselves to picking just a couple of cases, we're giving you a list of lists instead, so you get all the best choices you're ever going to need.
Idea #3: Accessories!
But apart from cases, there's a ton of other ways you can help your dad get the most out of his device. And while the following is a far from comprehensive list of dad-enabled accessories, it should give you a couple of useful pointers where to start looking.
A battery pack
Modern smartphones aren't perfect, and this is especially so when it comes to battery life. And since the stereotypical dad values function over form, a battery pack could prove to be a valuable gift this Father's Day. Anker's PowerCore series (
buy here
) is a great choice if you're looking for maximum power capacity, while a credit card-sized portable charger such as the TravelCard (
buy here
) will be the easiest to carry everywhere.
A car charger
Car chargers are one of the most useful gifts you can give someone, as they're rarely a product one thinks about until the precise moment they need (but don't have) one. Anker offers a couple of great choices, including a dual USB one compatible with all smart devices (
get it here
), and a Lightning one specially made for Apple products (
buy here
). But there's a ton of choice on the market, so make sure to also check out
our list of best car chargers
.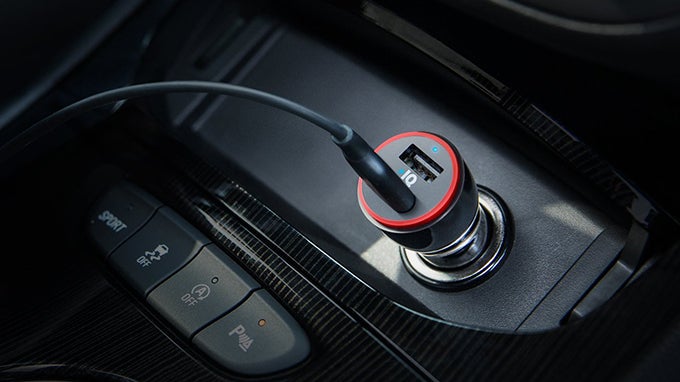 Wireless earphones
And continuing with the car theme, a pair of wireless earphones is a great way to circumvent the terribleness of using speakerphone while driving. Apple's AirPods (
get them here
) are the default choice for an iPhone-equipped dad, while something like the smart Here One (
buy here
) or the simpler BeatsX (
buy here
) could be a better choice for an Android dad instead.