5 portable wireless chargers that let you almost forget about cables
13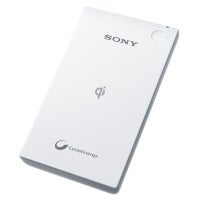 We've been talking for wireless charging
often lately
, as it's becoming
increasingly common
in flagship mobile devices. Not only that, but it's also the sole way to power up an
Android Wear smart-watch
. One of the biggest disputes, echoing since the technology was brought to consumers, is... how useful it really is. Truth is, wireless charging sounds a lot less impressive when you find out that chargers are still tethered to the nearest available USB port or wall outlet via cable.
But what if we could eliminate the cable part somehow? Does the prospect of having a portable power bank that charges your device without occupying any microUSB ports sound more appealing? Untethered, you have the freedom of leaving the charging plate wherever you please, dropping your phone on it and picking it up when you need to use it without much thought – as long as you remember to keep the power bank powered up.
Sadly, unhinged wireless chargers are still a bit exotic. We only found four commercially available ones, and one that's now growing out of its Kickstarter-stage. But if a wireless, portable, Qi-compliant power bank interests you, be our guest and check them out.