Best leather cases for Samsung Galaxy S8 and S8+
7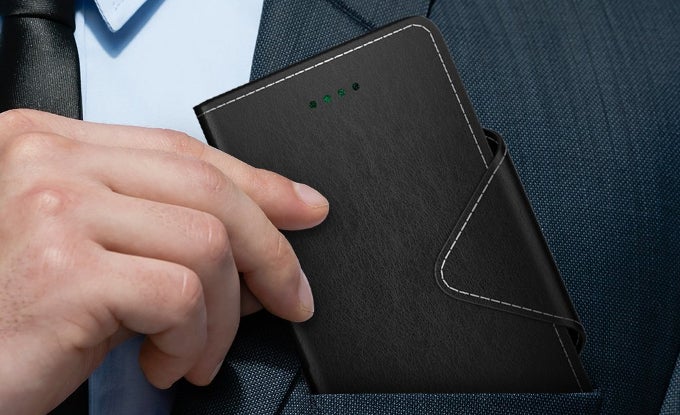 If you're the proud owner of a
Samsung Galaxy S8
or
Galaxy S8+
, and you need a stylish protective case for it, you should consider getting a leather case. While these are usually more expensive than regular cases, they offer a certain elegance that may worth the high(er) price.
Sure thing, a leather case won't provide the level of security that, for example, a rugged case does. Nevertheless, in most everyday scenarios, your Samsung Galaxy S8 will be safe and sound inside a leather case. So, if you
do
want to buy such a case, we've got suggestions below - arguably the best Galaxy S8 leather cases currently on the market, listed in alphabetical order.
FYY Wallet Cases for Galaxy S8
Normally, genuine leather cases cost more than $20, but the FYY Wallet Cases for Galaxy S8 and S8+ are exceptions to this rule. Available for prices starting at $15.99 (depending on color), these cases looks pretty nice, and are quite practical, featuring inner TPU shells, pockets for cards and cash, and a kickstand mode. Moreover, they contain an RFID-blocking material to protect your credit card data from being stolen wirelessly (however, despite of what you may have heard, most cards do not have RFID chips anyway).


iCarer Flip Folio Case for Galaxy S8
The slim and elegant Flip Folio Case from iCarer will protect your Galaxy S8 or S8+ with a dash of extra style. The case is hand-made out of genuine cowhide leather, with an added layer of waterproof microfiber leather on the inside. It fits perfectly on the curves of the phone, but, unfortunately, this design leaves no room for inner pockets.
iPulse Flip Case for Galaxy S8
Made out of full grain Italian leather (plus a slim yet tough inner TPU shell), the iPulse Flip Case will certainly give your Samsung Galaxy S8 or S8+ a vintage look. The case can be turned into a kickstand, and offers inner compartments for cash and cards (including a see-through pocket). It's available in a few interesting color combinations, coming with a 1-year warranty.
Maxboost Wallet Case for Galaxy S8
Costing $14.99, the Maxboost Wallet Case is the most affordable option on this list. It's also the only case that's not exactly made out of real leather, instead using PU (aka bicast) leather - which means split leather covered with a layer of polyurethane. Still, the case looks cool. It's got the usual inner pockets for cards and cash, plus a kickstand mode, and comes with a lifetime warranty.
Piel Frama Emporium Cases for Galaxy S8
Piel Frama is a European maker of premium leather cases, and premium is certainly a word that can also describe Samsung's Galaxy S8 smartphones. Each Piel Frama Emporium case for the S8 and S8+ is handmade, thus being unique. Thanks to the use of high-quality cowhide leather on the outside, and polypropylene on the inside, the cases feel great, and fit great. There's a double-magnet closing system that does a great job keeping your phone inside (hence protected). You can order Piel Frama cases for your Galaxy S8 or S8+ in no less than 10 colors, from dark to light tones.