Famigo Sandbox makes it safer for kids to have fun with your smartphone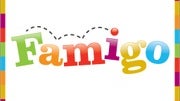 If you are a parent, chances are you have allowed your kids to play video games on your phone in order to keep them entertained. Of course, what you perceive as a handset they consider a toy, so the risk of them tinkering with it, looking at your photos, going through your contacts list and even unintentionally calling someone in Melbourne, Australia is present indeed.
Luckily, the
Famigo Sandbox app
comes to the rescue. Once you open the application it goes through all the software you have installed on your smartphone and hides the ones it considers unsuitable for children. Should you need to do so, you can add or remove apps from the list that your kid may access. Besides, as long as Famigo Sandbox is opened, a game or an application cannot be exited without the assistance of an adult, so you know that your child will not be able to access your personal stuff.
Feel free to check out the video below showcasing Famigo Sandbox in action, and if the app seems like something that may come in handy, do not hesitate to
download it
from the Android Market.