Facebook now has 1 billion mobile users, purchases VR start-up for $2 billion
3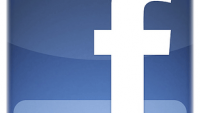 One billion is a large number. So when Mark Zuckerberg said on Tuesday that Facebook has 1 bilion mobile subscribers, that is a pretty impressive feat. Yes, Facebook has 1 billion users of its mobile app around the world. Back in December, the number of subscribers to the Facebook mobile app was 945 million, so the social networking firm continues to grow. Even more impressive , Zuckerberg said that the Facebook now accounts for 20% of the time that people spend on their mobile phones.
Facebook has also worked its magic on Instagram. The photo sharing app, which had 100 million users
when Facebook acquired it in 2012
, now counts 200 million members, with 50 million of that total signing up just within the last six months. Instagram, according to Facebook's founder, is "
already ahead of where we want it to be
."
Facebook has just started monetizing Instagram
, and for those who wondered how Facebook could ever profit from making the acquisition, they are about to find out.
Meanwhile, Facebook reached into its wallet again on Tuesday, spending $2 billion to purchase virtual reality firm Oculus VR. The deal calls for Facebook to pay $400 million in cash and turn over 23.1 million shares of stock to take over the start-up company. For those who can't find a connection between a social network and VR, Occulus VR's CEO and co-founder, Brendan Iribe knows the answer. "
We believe virtual reality will be heavily defined by social experiences that connect people in magical, new ways
," said the now wealthy executive.
source:
TechRadar
,
USAToday