Facebook group stories are going away for good this week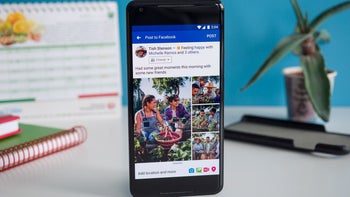 Facebook is scrubbing yet another feature that's not as used as the company would've wanted: group stories. The feature lets Facebook group admins and members post videos and photos that disappear within 24 hours.
CNET
reports Facebook confirmed it will discontinue the group stories feature, which was launched back in December, effective September 26, 9:00 AM PT. Apart from the fact that users won't be able to post any new group stories, all existing ones will be deleted by Facebook on Thursday.
We're sunsetting group stories because we want to make sure that features in groups enable people to connect in fun and useful ways, and we're always looking at ways to improve the overall experience for communities on Facebook.
A similar feature is available for all Facebook users, which won't be discontinued, so content that will vanish in a day may still be posted on individual profiles. According to Facebook, 1.4 billion people are using groups every month, but the social network didn't mention how many are using the group stories feature.