Facebook could be developing its own AI-centric processor
5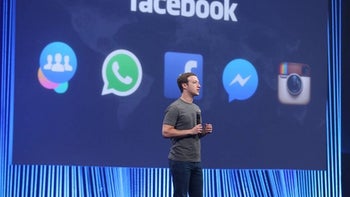 Facebook could be developing its own software-centric processors. Despite Facebook's large focus on social media services, the company has dabbled in certain hardware markets through the likes of smartphone partnership or, more recently, via its Oculus VR company. Looking at a new job listing, however, it appears as though the company is preparing to enter a completely different territory, system-on-chips or SoCs.

The listings make a specific mention of planned work on processors, which will be aimed at running particular software or applications, and firmware and driver development. Furthermore, use in AI-related products is also hinted at in the listing. Nonetheless, the company fails to detail any specifics. Considering Facebook's current efforts, however, it seems likely that these chips could eventually find themselves powering the company's various AI features. In addition, inclusion in the company's data centers in order to filter the user data stored on servers could also be another use, while any future AI integrations inside Oculus VR headset could also be the result of the new chips. Lastly, the company is also rumored to be working on an AI-powered smart speaker that could prove to be a popular product among consumers.

Facebook's decision to develop its own chipsets follows rival Alphabet's decision to also develop AI-focused chips. Ultimately, the decision will give the social media-centric company greater control over how its future hardware and software works.