Facebook Home to be the name of upcoming Android home panel replacement?
7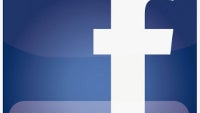 We have heard it from the Wall Street Journal a couple of days ago, and we have no reason to doubt it - Facebook will officially unveil a home panel replacement for Android that will bring social features like your news feed directly to your smartphone home.
We have one more piece of that puzzle today, as the official name of the service would be the simple and straightforward
"Facebook Home."
Twitter's infamous evleaks account got to see a Facebook system message that apparently shows inside the application:
"The version of Facebook for Android currently on this device needs to be upgraded to support Facebook Home."

What's particularly interesting is that this huge announcement of a new home panel comes for Android first and Android only. Facebook has not said a word about a similar iPhone service, and that's an interesting fact showing how inflexible Apple's operating system is towards customization.
The new version of the Facebook app with Facebook Home is said to be coming to a wide range of Android devices, but it will be up to manufacturers to tweak out the interface to allow it.
source:
@evleaks