FT: Apple Music hits 10 million subscribers in six months
55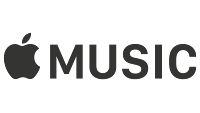 According to a report in today's Financial Times, Apple Music now has 10 million subscribers. It took Apple only six months to reach that figure compared to the six-years it took rival steamer Spotify to hit the benchmark. Still, the latter continues to add subscribers as its app remains popular inside the App Store. This past June, Spotify announced that it had 20 million listeners who pay for the service out of a total of 75 million users. The majority listen to Spotify for free, with the service supported by ads.
Unlike Spotify, Apple Music does not have a free ad-supported tier of service. Instead, Apple offers a three month free trial. At the end of the 90 days, users can either stop using the service, or pay $9.99 a month to continue receiving the stream. Families can pay $14.99 a month for up to six people. Last October,
Apple announced that it had signed up 11 million people for the free trial
, with 6.5 million paying for Apple Music.
Apple Music was born out of
Apple's purchase of Beats Music
, which took place in 2014. Apple paid $3 billion for the company, the highest price that Apple has ever spent on an acquisition. The purchase included the Beats Audio line of headsets.
With speculation that
Apple will remove the 3.5 mm earphone jack on the Apple iPhone 7 and Apple iPhone 7 Plus
, we could see
the company stream Hi-Res music this year using the Lightning port on the phone
. If the rumors turn out to be true, Apple could make the iPhone 7 waterproof and thinner. It also could add the room needed for a larger capacity battery.
source: FinancialTimes via
SeekingAlpha
Recommended Stories