Escalation: U.S. files motion demanding that Apple unlock Farook's iPhone 5c
87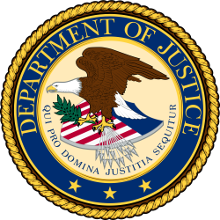 You didn't think that the U.S. government was going to let Apple defy a court order and just drop the matter, did you? ABC News reports this afternoon that the Justice Department is pressing a federal judge to compel Apple to help the FBI unlock the
Apple iPhone 5c
belonging to Syed Farook.
The terrorist and his wife, Tashfeen Malik, killed 14 people inside a San Bernardino office building on December 2nd. Both were killed in a hail of police bullets during a shootout on the streets of the city the very same day.
Apple has refused to comply with a court order forcing it to unlock Farook's iPhone 5c even though Apple CEO
Tim Cook has said that the software to do this does not exist
. Essentially, the court order is requesting that Apple build a new version of iOS that allows it to unlock an iPhone and decipher certain encrypted information. The feds have asked Apple to specifically remove the handset's Auto-Erase feature; this safeguard automatically wipes data off of an iPhone after ten incorrect passcode entries. Cook's fear is that if such software were to get into the wrong hands, everyone with an iPhone could be affected, which could give the Apple brand a black eye.
While some have pointed to news reports indicating that since 2008, Apple has helped the feds by unlocking the iPhone at least 70 times, those phones were running iOS 7. In iOS 8 and later, Apple made a change to the operating system which prevents it from unlocking iPhone models.
In a new filing handed into the court today, federal prosecutors wrote, "Rather than assist the effort to fully investigate a deadly terrorist attack by obeying this court's [previous order], Apple has responded by publicly repudiating that order." Again, it is important to note that there is no proof that Farrok's iPhone contains any of the information that the government is seeking. That includes possible accomplices, future targets of terrorists, and other information that might explain the actions of the married couple on that fateful day.
source:
ABCNews