EE brings its 4G LTE coverage to 12 more markets in the UK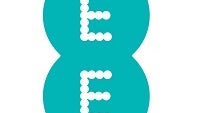 EE, which became the United Kingdom's largest carrier through the combining of former brands Orange and T-Mobile, has flipped the switch on LTE service in 12 new areas.
EE was also the
first carrier to launch LTE service
in the UK, thanks to regulators allowing the carrier to repurpose its 1800MHz spectrum instead of waiting for the
other spectrum auctions
which have since been carried out.
With that network deployment, EE has been pretty aggressive in expanding coverage and it now brings 12 new markets into the fold. Those areas include Antrim, Bridgend, Burnley, Coleraine, Leigh, Livingston, Macclesfield, Newtownabbey, Nuneaton, Pontypool, Sittingbourne, and Tamworth.
With those new coverage areas, EE also announced expanded LTE service in areas between Edinburgh and Glasgow along with Cardiff and Swansea. The service, branded as 4GEE, provides all the extra internet speed you would expect from these network improvements.
Earlier last week, EE announced new rate schedules as well as the carrier's first self-branded smartphone, the EE Kestrel, to be available at the end of April. The Kestrel is Android powered, and is an entry level device with a quad-core 1.2GHz Qualcomm Snapdragon 400 CPU and 4.5-inch display. It runs on LTE and can be had for no upfront cost on the £13.99-per-month service plan.
source:
EE