EE 4G LTE network now live in UK
1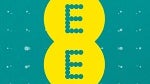 The United Kingdom's first LTE network is now live and customers of EE can now ride the high-speed network in 11 cities provided they have an LTE capable device for the carrier's network.
Starting with those 11 cities, the carrier has committed to an expansion plan which will rollout the network an additional 2,000 square miles every month. In addition to the network going live, 700 EE retail locations have been transformed into the image of the new EE brand.
This is good for customers as they finally have access to some solid performing and fast wireless service. It is good for EE because as of right now, the carrier has no competition the LTE services, and will not have it for the better part of the next 6 months or longer as
the other carriers position themselves to acquire spectrum and roll out their own LTE services
.
For now though, EE customers that sign on for the
high-speed service plans and have one of the new devices
that will support the network will be able to surf, watch live TV, make video calls with virtually no lag or buffering.
In addition to the wireless network and retails transformation, EE also officially released its fiber broadband service for consumers and businesses alike. So far, everything has been on schedule with the carrier's plans. If you are a customer and have one of the new 4G LTE devices, let us know how your speeds look, as we are certain that the uncongested network is delivering some blazing data speeds.
source:
EE