EA launches new Madden NFL Overdrive Football mobile game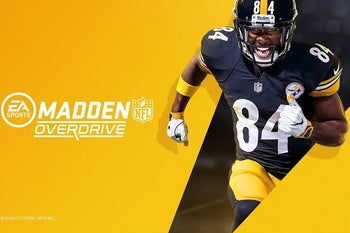 Electronic Arts announced last month plans to launch another
Madden NFL Mobile
game in August. In fact, Madden NFL Overdrive Football will replace the previous Madden NFL Mobile game listed in the App Store and Google Play Store, so if you already have it installed, you should find a major update is now available for download.
Installing the latest update will replace the name of the game and will bring a host of brand new gameplay features that basically changes how Madden NFL Overdrive Football plays. You can find all the improvements introduced by EA in the latest update:
A fresh engine for stunningly realistic visuals;
Overdrive Mode – fill your Overdrive meter to unleash tactics in real-time PvP;
Captains and Coaches, who propel your strategy and provide unique advantages;
Captains Academy training program to boost your skills;
No Stamina requirements – play as often as you like;
Easy-to-understand Stores, replacing complicated Sets;
More choices when you earn rewards.
Everything that's listed above is now available on both the Android and iOS platforms in case you're wondering. Although
Madden NFL Overdrive Football
is available for free, the game feature in-app purchases, so you might want to turn this feature off if you don't plan to spend real money.