Dual-core trotting Motorola DROID X2 is now priced sensibly at $59.99 through Amazon
2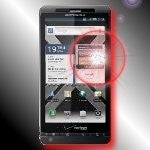 Still regarded as being somewhat uncommon, there are very few smartphones on the market sporting dual-core processors within their shells, but as we all know, the
Motorola DROID X2
has the prestigious title of being Verizon's very first to offer one.
Roughly a little more than 2 weeks ago, we've seen Wirefly aggressively push the dual-core trotting handset by
pricing it down to $99.99 on-contract
, which is indeed an impressive price point for it. Well, just like most things technology related, we're once again seeing its priced being dropped to make it one alluring handset from afar.
Flaunting an even better
$59.99
new customer on-contract price through
Amazon
, the online retailer surely knows how to capture some attention - albeit, upgrade customers need to shell out $119.99 for it. Needless to say, it's undoubtedly going to attract some people, but considering that it's seeing competition from the recently released Motorola DROID 3, the only thing it can do at this point to separate itself is to lower its pricing.
Therefore, if you're not located in a 4G LTE market, then you might want to consider picking up the DROID X2 since it's packing some serious firepower under the hood.
source:
Amazon
via
Unwired View