Dropbox might be working on Spotify-like media streaming, acquires AudioGalaxy
2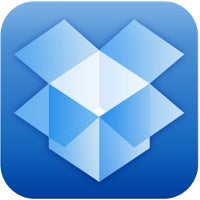 AudioGalaxy might not be a name as well known as say Rhapsody, but those who used it back in the day would remember it for having a pretty big database of music that you can stream and listen to, and most of it was not exactly legal.
The service has grown to become legal in the last few years, and with a separate app on platforms like Android it aims to compete with the big names like Spotify and Rdio. And it might do just that as now Dropbox, the cloud storage company, has announced it will buy AudioGalaxy.
Could this mean that Dropbox wants to enter the media streaming business? It definitely sounds like it and we see no reason why it would not go there.
AudioGalaxy announced the acquisition officially on its website saying it has stopped accepting new users, and will be shutting down the existing service entirely.
We wouldn't be surprised as in a few months music streaming suddenly appears on Dropbox, so stay tuned.
source:
AudioGalaxy
via
Android Police