Don't count on finding an Apple iPhone X to buy when it launches November 3rd
40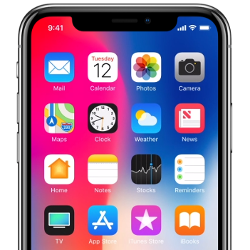 While pre-orders for the
Apple iPhone X
will start a week from today, a new report sent out to clients on Friday by KGI Securities doesn't bode well for those who expected to have the premium tenth anniversary model in their hands on launch day. The report says that Apple has had trouble receiving several components for the
iPhone X
, including the wide-angle camera, the Infrared dot projector which computes depth, and the antenna.
Highly regarded Apple analyst Ming-Chi Kuo, who works for KGI, says that the biggest problem facing Apple is the printed circuit board used with the iPhone X antenna system. Kuo says that this PCB for the iPhone X requires special materials, tougher tests and higher specs than the board used on the
Apple iPhone 8
and
Apple iPhone 8 Plus
. The company that Apple had counted on to provide the printed circuit boards, a firm called Murata, has apparently been replaced with another company that will supply Apple with the part.
Suppliers of the PCBs for the wide-angle camera are also having problems delivering supply to Apple. Both the telephoto and wide-angle snappers use separate PCBs and production yields of the part for the have been lower than hoped for. One piece of good news involves face recognition. Issues with the dot projector, used for this feature, have been cleared up and production of the part is picking up steam.
KGI says that production of the problem parts should increase throughout next month, which will allow Apple to increase availability of the device after the launch. As for the November 3rd launch, instead of the usual 10 million units that would normally be available, KGI expects only 2 million to 3 million iPhone X units to be shipped by Apple in time for the release of the handset.
source:
9to5Mac