In one lucky country, Disney+ can be installed and accessed for free right now
3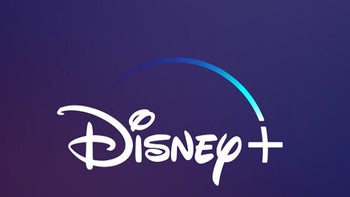 The Disney+ streaming video service is set to launch on November 12th
for a price of $6.99 a month, or $69.99 if you pay a year in advance. Besides offering all episodes of
The Simpsons
(thanks to Disney's purchase of 21st Century Fox), there will be a number of new original shows. Disney plans to take popular characters on new adventures, including some of its live-action human characters like Lizzie McGuire (Hilary Duff returns to star in the titular role) and the Star Wars galaxy will play host to several spinoffs including an episodic live-action series. Users will be able to search for content by searching for certain Disney characters, or by looking for content from Disney, Pixar, Marvel, Star Wars or National Geographic.
According to Droid-Life
, the Disney+ app has just surfaced in the Google Play Store. But just like taking a bite out of a poisoned apple, there is some bad news; the app can be found in the Netherlands only. Not only can those in the country install the app on their Android devices, those who do will also get a free subscription and access to all of the app's content until the official launch date of November 12th. Once that date arrives, there will be no more free rides anywhere for the app. Disney expects it's streaming video service to have 60 million to 90 million subscribers by the end of 2024. The entertainment giant believes that one-third of Disney+ subscribers will be based in the U.S.
Disney+ will compete with Apple TV+ and new streamers from NBCUniversal and WarnerMedia

Not only is Disney+ undercutting Netflix in pricing, but
it also won't charge extra for 4K streaming
, and up to seven profiles can be created. Downloads are unlimited and up to four screens can stream at one time. To get these same features on Netflix requires a subscription priced at $15.99 a month. And at that price, you can create no more than four profiles. Disney will also differentiate itself from Netflix by dropping new episodes of original shows on a weekly basis instead of releasing a whole season at one time as Netflix does. It isn't often that Disney puts itself in a position to be the value player in any industry it is involved in, but for now, it sure seems the case with Disney+.
Other new streaming services that will compete with Disney+ include Apple's TV+ service that will be priced at $4.99 a month (after a one-month free trial; one free-year is offered with the purchase of each new iPhone). The latter includes original programming along with streaming content from HBO, Starz, SHOWTIME, CBS All Access, Smithsonian Channel, EPIX, Tastemade, Noggin and others. The service launches on November 1st. And beginning in the middle of next year,
NBCUniversal will debut its own streaming service
for free (supported by ads) to NBCUniversal's pay-TV subscribers. Others will be able to pay a monthly fee to access the service.
With all of the streaming services available to consumers, the competition is getting fierce. Netflix paid a reported $100 million for the rights to stream the hit comedy Friends through this year. Starting in 2020, all ten years and 236 episodes of the show (which ran from September 1994 through May 2004) will be moving to yet another new streamer, HBO Max. This will be WarnerMedia's own streaming service. Netflix originally purchased the streaming rights to Friends in 2015 for a reported $30 million and the show is one of the service's most-streamed titles. HBO Max, owned by Warner parent AT&T, is expected to charge $14.99 per month. That is more than twice the monthly subscription rates for Disney+ and Apple TV+ and will provide members with content from HBO, Cinemax, and cable channels like The CW and Cartoon Network. The service is expected to launch next spring.