Cupcake upgrade coming in May for T-Mobile Germany's customers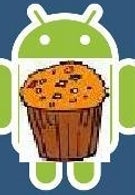 T-Mobile Germany has posted on its G1 web page that a software upgrade will be coming in May for users of the device on its network. Among the features that will be added to the handset is a virtual keyboard, video capture and playback, stereo Bluetooth support and what appears to be an accelerometer (translated copy from German to English reads "Automatic Adjustment of the touchscreen when the G1 is horizontal or vertical hold").
As far as a similar offering for all of those hungry U.S. G1 owners waiting for a cupcake of their own, we still have no idea of a date when it will happen, but with the apparent May release in Germany, the U.S. upgrade shouldn't be too far away.
T-Mobile G1 Specifications
|
Review
source:
T-Mobile
(Translated)