Did Google threaten Acer to revoke its Android license if it launches its Aliyun OS-based smartphone?
41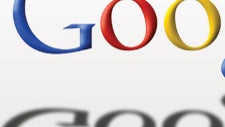 Acer has allegedly cancelled the launch of its new CloudMobile A800 based on the Chinese Android-based Aliyun operating system because
Google threatened that it'd revoke the company's Android license
. Aliyun OS is a platform developed by Chinese online retailer Alibaba and its aims is to rival Google's Android operating system.
Acer had scheduled to host a news conference today for the unveiling of its Acer A800 smartphone aimed for China. The company however suddenly called off the event with the marketing chief refusing to comment why.
Soon after the cancellation, though, Alibaba spoke saying it was because Google itself had allegedly threatened Acer to revoke its Android license.


Google's move is
"clearly unfair to consumers and we are concerned about the impact on customer access to competitive products,"
an Alibaba spokesperson said in a blog post. The post now seems to have been removed.
Acer marketing chief Muriel Kuan said the event was cancelled for a "special reson," but didn't give any more details.
The launch of the Acer A800 would have given Alibaba support from a big phone maker. Currently, the Aliyun OS ships only on phones sold by little known Chinese companies like Tianyu.
source:
Alibaba
via
Computer World