Developers can now access Windows Marketplace for Mobile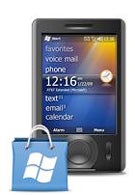 With the Windows Marketplace for Mobile getting ready to open this fall, Microsoft is now allowing software developers to sign up for a vendor account with the Redmond, Washington based software giant. To become activated, you will need a Windows Live ID and a taxpayer number. You also will need to show a relationship with a bank and fork over $99 to Microsoft. You can start submitting your Windows Mobile 6.5 app once your account gets the thumbs up from the software company. Of course, Microsoft does have a certain set of guidelines that each submission must follow to get approved.
With a large number of exciting Windows Mobile handsets expected to be launched globally by the end of the year, there is no reason to expect Microsoft's offering in the suddenly crowded field of selling apps online, to be anything but a great success. The company did make some suggestions for developers such as saying that the first one putting a particular app through to the market will make the most money from that particular app. The company also noted that developers for the Windows Marketplace for Mobile will keep 70% of the revenue vs. the 50% to 60% of cash flow that developers keep through other Windows based app stores like Handango. The store will be available only on Windows Mobile 6.5 powered phones which should start to reach consumers in September, and any Windows Mobile version released thereafter. If you are a developer, you can sign up by clicking the following
link
.
source:
Windows Mobile
via
msmobiles