Details emerge on Indian Windows Phone devices from Lava, Karbonn, and Xolo
15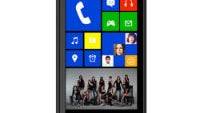 For quite a while now, Windows Phone has been dominated by Nokia in every segment. But, recently Microsoft has made deals with a number of manufacturers who aim at the low-end market which could mean that Nokia won't have such a strong grip on the market. Three of those manufacturers are Lava, Karbonn, and Xolo are based in India and hope to gain traction in the emerging smartphone market.
We heard recently that Microsoft may have completely waived the
licensing fees
for Windows Phone for at least Lava and Karbonn, but we wouldn't be surprised to find that Xolo is in on the deal as well. Karbonn has said that it will be launching four Windows Phone devices that range from $100 to $200, but no specs have been put forth, nor have release dates. Lava has put release dates in July for devices running Qualcomm Snapdragon 200 chipsets and costing somewhere between $105 and $140. Unfortunately, having options running the Qualcomm 400 chipset for not too much more seems like trouble for Lava.
The manufacturer putting forth the least info is Xolo, which has only said that its devices would be available in Q2 of this year. Xolo believes that Windows Phone can help the company reach 15% of the smartphone market in India by the end of 2014, but it doesn't mention what the devices will feature, nor what the prices will be, so we'll just have to wait and see on that.