Microsoft makes Windows Phone free for two Indian manufacturers
11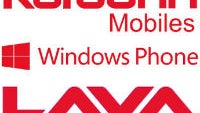 There have been various reports recently about Microsoft making serious cuts to the licensing fees that it charges manufacturers for use of the Windows platforms. The general consensus has been that Microsoft has reduced the fees up to
70%
for some manufacturers that tend to focus on low-end/low-cost devices. But, a new report says that Microsoft may have made Windows Phone completely free for at least two manufacturers.
Last month at MWC, Microsoft had announced new partnerships with a number of smaller manufacturers, all of which would be aiming at emerging markets. Two of those manufacturers were Karbonn and Lava, which are smartphone manufacturers based in India. Today,
The Times of India
is reporting that Microsoft may be offering at least those two companies an extra special deal by allowing them to use Windows Phone for free.
Supposedly, Microsoft has been negotiating with these companies since last year, but the deals couldn't be completed until Microsoft agreed to completely waive the licensing fees. Now that the deals have been done, the first Windows Phone devices from Karbonn and Lava could be hitting the Indian market within the next few months.