Despite positive comments on the PlayBook 2.0 update, analysts keep the HOLD rating on RIM's stock
3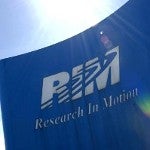 Michael Walkley, tech analyst with the Canaccord Genuity investment research firm, has reiterated its HOLD rating on RIM's shares, keeping his $15 price target on the company's stock.
He comments in a note to clients that
the PlayBook OS 2.0 update that we demonstrated for you at CES
, brings in some impressive new features, but there are a number of headwinds for RIM this year, which makes him take a wait-and-see approach regarding the company's future.
While we were impressed with the improvements BlackBerry 2.0 offers, we believe it still lags competing tablet offerings. With competing OEMs continuing to introduce high-end smartphone products on more established software ecosystems and low-cost Android smartphones pressuring RIM's international margins, we believe sales and earnings will remain under pressure until BlackBerry 10 smartphones launch in late C2012.

While we believe RIM management is focused on improved product execution during 2012, we believe new BB 10 smartphones will launch into an even more competitive smartphone market, as we anticipate innovative new Android LTE smartphones from multiple OEMs, a significant increase in Windows smartphone offerings from Nokia and other OEMs, and a refreshed LTE iPhone 5 by the time BB 10 smartphones launch.
The BlackBerry Playbook OS 2.0 update is about to hit RIM's tablets next month, the Canadians said, and it brings a number of communications, social networking integration and security features improvements.
via
Forbes