Deal: Unlocked Sony Xperia L2 gets a 30% discount on Amazon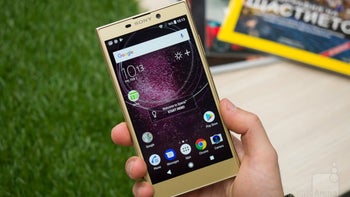 The Xperia L2 is a decent mid-range Android smartphone, which
we already reviewed early this year
. But when Amazon is selling the smartphone 30% cheaper, the Xperia L2 is even more appealing.
While other retailers in the United States still sell the phone for $250,
Amazon asks just $170
for the Sony Xperia L2. If you decide to go for it, you'll be pleased to know that it's coming with U.S. warranty and support for GSM/LTE carriers like AT&T, T-Mobile, Straight Talk, MetroPCS, and Cricket Wireless.
Of course, the phone comes unlocked, so you can use it with any of the compatible carriers mentioned above. Also, you'll get free standard shipping when you buy the Sony Xperia L2.
Here is are a couple of highlights of the phone that might or might not convince you to purchase one: 5.5-inch HD display, 13-megapixel main camera, 1.5GHz quad-core processor, 3GB RAM, 32GB internal memory (microSD support up to 256GB), and 3,300 mAh battery.
Make sure to choose the black version of the
Xperia L2
to get the maximum discount because the gold and pink models are on sale for just 15% off.
Recommended Stories