Deal: The Honor 8 has received a $100 price cut for both the 32GB and 64GB models
6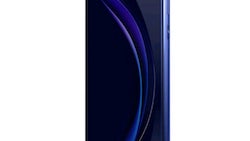 Plenty of budget flagship smartphones have been released in 2016, but one of the handsets that stands out among the rest is easily the Honor 8. With its attractive all-glass design, dual camera setup, speedy processing package, and sharp display, it's really hard not to love the Honor 8 - especially when you consider its asking price. The Honor 8 usually retails for $399 and $449 for the 32GB and 64GB models respectively, but Amazon is currently running a sale that knocks $100 off for both storage variants.
Because of this discount, that means you can purchase the 32GB Honor 8 for just $299 and the 64GB option for only $349. Those are both excellent deals, and if 32GB is plenty of internal storage for you, being able to purchase a handset of this caliber for just under $300 is basically a steal. The 32GB model is available for purchase in Pearl White, Midnight Black, and Sapphire Blue, whereas opting for the 64GB option will exclude the striking Sapphire Blue in favor of the Sunrise Gold color.
Amazon hasn't provided any information as to how long this deal will last, but with such a steep price discount being offered on such a popular smartphone, we don't expect it will last too long at all. If you're interested in purchasing the phone, check out the source link below.