Deal: Sony's premium noise-canceling headphones are on sale for just $200 (refurb)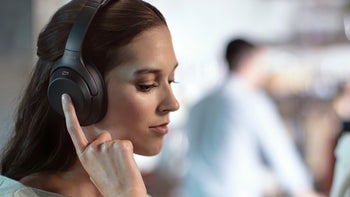 Sony's premium noise-canceling headphones, also known as WH-1000XM3 continue to get major discounts at various retailers across the US. Typically selling for $350, these wireless headphones can be purchased for less than $300
more often than not
.
Of course, we're talking about brand new products, as many customers don't like owning refurbished headphones. However, we're just going to leave this year just in case some of you decide to pay a lot less for a pair of refurbished Sony WH-1000XM3 wireless noise-canceling headphones.
For a limited time, eBay sells
secondipity
offers a $150 discount on Sony's headphones. Both black and silver versions of the headphones are now available for purchase for just $200. These are manufacturer refurbished headphones that are backed by a 90-day warranty. They should function like new, but they might show minimal signs of wear.
Keep in mind that if you decide to buy them while they're on sale, you will not receive the headphones in their original packaging. Also, you'll find manuals and other documentation on Sony's support site in case you need them.