Baldur's Gate: Siege of Dragonspear drops to just $4 (60% off) on Android and iOS
0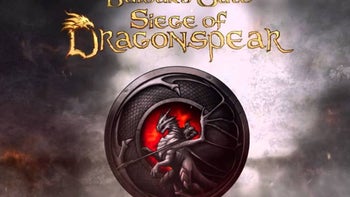 For all fans of old-school RPGs, here is a deal that you probably won't find any time soon.
Siege of Dragonspear
, the expansion that bridges the gap between the first and
second Baldur's Gate
games, is now on sale in the App Store and Google Play Store.
Although this isn't the first time the game is on sale, this is the lowest price we've been able to track, so it's probably the best deal on the Siege of Dragonspear since its release back in 2016. Usually, the game sells for $9.99, but for a limited time, you'll be able to get it for just $3.99.
Even though you don't need the first Baldur's Gate game to be able to play
Siege of Dragonspear
, I strongly recommend to anyone playing it before jumping into this one. It's also worth mentioning that Siege of Dragonspear will allow you to import and export saves to experience the entire Baldur's Gate adventure.
There's one other thing you should know though, Siege of Dragonspear has been optimized for tablets and not recommended for phones with screen sizes under 7-inch, but it will definitely work on many of them.