Baldur's Gate RPG expansion Siege of Dragonspear launches on Android and iOS on March 8
6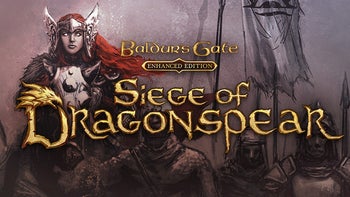 Classic Baldur's Gate RPG
is getting an expansion on mobile devices in just a few days. Initially launched on the PS, Siege of Dragonspear is a standalone expansion that promises players around 30 hours of gameplay.
Developer Beamdog has just announced Siege of Dragonspear will be launched in the App Store and Google Play Store on March 8. Although the team behind the expansion did not say anything about price, Siege of Dragonspear may cost up to $10, just like the other RPGs launched by Beamdog on Android and iOS.
Siege of Dragonspear continues the story in
Baldur's Gate
and allow players to explore the new regions of the Sword Coast, with an area greater than Tales of the Sword Coast and Throne of Bhaal put together.
Aside from the original characters, four new additions are available to players to recruit. Also, Beamdog added a new class, the shaman, the first new class coming to Baldur's Gate franchise in over fifteen years.
Last but not least, the game features cross-platform multiplayer on all supported platforms and includes more than 100 new items that players can use in-game.