Deal: Baldur's Gate: Siege of Dragonspear expansion is nearly 50% off on Google Play Store
1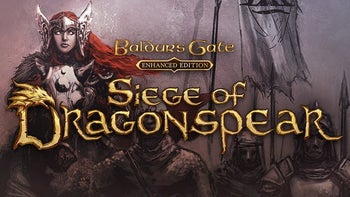 The
Siege of Dragonspear
is Baldur's Gate latest expansion launched by the folks at Beamdog back in March 2016. The game made its debut on all platform, including Android and iOS devices, but it's only recommended for tablets.
The expansion is meant to act as a bridge between the first and
second Baldur's Gate
games from a story perspective. Additionally, Siege of Dragonspear introduces a new class – the Shaman and offers cross-platform multiplayer across all systems.
Obviously, you don't need to own the first or second Baldur's Gate games to be able to Siege of Dragonspear. As a matter fact, the story in the expansion can be enjoyed on its own with a new character, although the game does allow players the option to import and export saves to experience the entire Baldur's Gate adventure.
If you've played
Baldur's Gate: Enhanced Edition
, you'll be pleased to know that Siege of Dragonspear tells the story of the events after the first game. All the characters in the first game will return for this expansion, along with four new additions.
Siege of Dragonspear is definitely a must-buy for all fans of the cRPG genre, but keep in mind that the game has been optimized for tablets and not recommended for phones with screen sizes under 7-inch.
For a limited time, the game is available for purchase for nearly 50% off, so you'll save quite a lot considering Siege of Dragonspear usually sells for $10 on the Google Play Store.
Recommended Stories