Baldur's Gate II: Enhanced Edition waiting at the gates of the App Store
1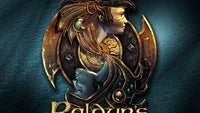 An iOS-port of the PC role-playing classic, Baldur's Gate 2: Enhanced Edition, has been submitted to Apple for approval. This was revealed today by Trent Ostler, creative director of Beamdog - the studio that brought the first Baldur's Gate: Enhanced Edition to Apple's devices last year, and has been working on its follow-up since. Speaking of the first game, an update to version 1.2 has been submitted, too. The most important changes are overhauled touch controls, and the ability to import your character inside the upcoming Baldur's Gate II: EE.
According to Mr. Ostler's Twitter feed, an Android build of the original Baldur's Gate: EE is still in the works at Beamdog. Asked for an approximate release date, he replied "Hopefully soon."
The original Baldur's Gate was developed by BioWare and published in 1998 by Black Isle Studios for Windows and Mac OS. It was distributed on a whopping 5 CD-ROMs.
The Enhanced Edition
was a 2012 remake by Beamdog that launched for Windows, iPad and OS X. According to the developer, it brings several hundred improvements to the original game.
The sequel, Baldur's Gate II: Shadows of Amn, launched in 2000 for Windows. Its Enhanced Edition was released in November 2013 for Windows and OS X. It features overhauled versions of the original game and its expansion pack – Throne of Bhaal.