Deal: Save on Apple's Beats Solo3 wireless headphones at $140 off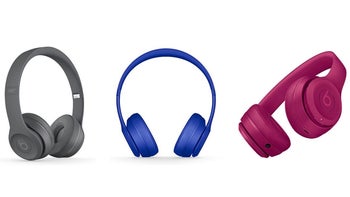 The Beats Solo3 wireless headphones are part of Apple's premium line, which is why they're priced accordingly. Although you can often get these for less than $300, you have to be quite fast since these deals usually don't last too long.
Not to mention that there are even fewer places where you can get the Beats Solo3 for much less than $200. If you're hunting for a good deal on these headphones, you'll be pleased to know that
Best Buy has them on sale for just $160
.
Besides saving $140 when you buy a pair, you'll also receive free Apple Music for 3 months if you've never been subscribed to the streaming music service. Now, it's important to note that the Matte Gold version of the headphones is the only one that's getting a $140 discount.
Apple's
Beats Solo3
wireless headphones are available in more than a dozen color, and many of them are on sale but most are just $60 off, so you can grab any of those if you want, but you'll have to pay more.