Deal: Samsung's Gear Fit 2 Pro fitness band is already 15% off on Amazon
1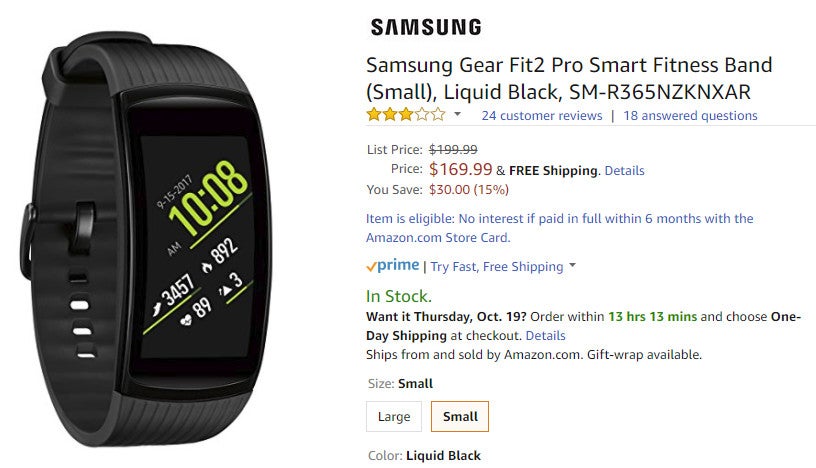 The
Gear Fit 2 Pro
fitness band was officially unveiled back in early September at IFA 2017 trade fair and made its debut on the market soon afterward. Basically, the wearable device hasn't been on sale for more than a month or so, but some retailers have already started to slash its price.
Samsung announced the Gear Fit 2 Pro will be available for purchase for $200. However, Amazon now offers the fitness band for just $170, exactly 15% cheaper than the MSRP. The wearable device is available in Diamond Red and Liquid Black colors, as well as small and large sizes.
It's the first time the
Gear Fit 2 Pro
gets a price cut, but as we're getting closer to Black Friday, you might be tempted to hold on your purchase and wait for a better deal on Samsung's new fitness band.
If you can't wait until the end of the next month, then you might want to hurry since this is likely to be a limited time offer and Amazon doesn't specify when the deal is supposed to end.